New covenant christian church
Although there is only one universal Church under the Lordship of Jesus Christ, every local church "family unit" is unique in identity and focus. At New Covenant Christian Church, we know that you were born with God-given gifts and a passion for making a difference. We can help you get connected to the Author of your life and participate in His amazing plan for the objects of His love -- ALL PEOPLE EVERYWHERE.
​
Connect - To God, with one another, with our neighbor.
Equip - For Life and to bring His goodness everywhere.
Deploy -As the Father sent Jesus, Jesus sends us.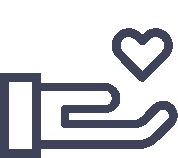 Remember this—a farmer who plants only a few seeds will get a small crop. But the one who plants generously will get a generous crop. You must each decide in your heart how much to give. And don't give reluctantly or in response to pressure. "For God loves a person who gives cheerfully." And God will generously provide all you need. Then you will always have everything you need and plenty left over to share with others.
You will be taken to a secure PayPal donation page.